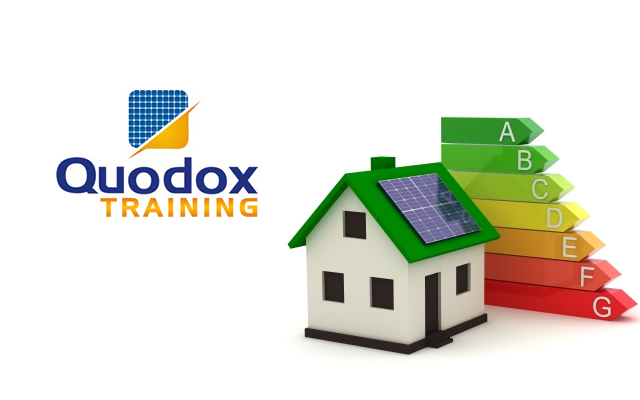 LOCATIONS AVAILABLE: CHELMSFORD – LONDON – HARROW
This course is designed for the Qualified Non-Domestic Energy Assessors. It is a Level 4 Diploma in Green Deal Non-Domestic Advisor.
The training consists of 2 days on-site and further study/inspections are required. During the two days we will teach you the principles of the Green Deal in the commercial sector and also show you how to produce a Commercial Green Deal Advice Report (GDAR) using the latest GD-SBEM software conventions. There will also be a short multiple choice test taken on the last day of the course. No hidden costs or additional charges guaranteed.
Day 1
The principles, finance and operation of the Green Deal
Basics of the Green Deal Scheme
Roles and responsibilities in Green Deal
Consumer protection in the Green Deal Scheme
Impact of tenure on the Green Deal Scheme
Green Deal Code of Practice, data protection and the Management Score
Appropriate methodology, property condition and specialist assessment when collecting data to determine an Operational Profile
Factors and measures for reducing energy consumption in non-domestic buildings by improving operational performance
Financial and legal implications in the Green Deal
Day 2
Inputting data for non-domestic Green Deal Advice Reports
Assessment of Energy Efficiency measures for the GDAR
Software to evaluate Energy Efficiency measures for the GDAR
The Golden Rule Principle and Scheme Requirements for the GDAR
Lodgement and issue of Non-domestic Green Deal Advice Reports, including record keeping
Estimating the costs and circumstances of the building
Impartiality and professional responsibilities in Green Deal
Portfolio Guidance Session
Online exam.
Do I have to produce a portfolio?
Once the course is complete the candidate is required to produce a portfolio of evidence which is made up of three EPCs and three GDARS based on real buildings. One of these buildings will be supplied during the course.