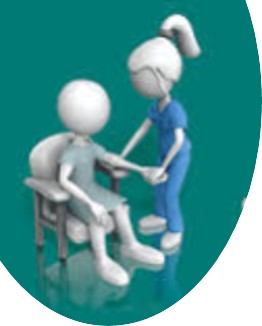 The course assists with compliance of the Care Certificate theory and practical training requirements developed jointly by Skills for Care, Health Education England and Skills for Health.
Who is it for?
This one day training has been designed for all Healthcare Professionals whose work involves the Moving & Handling of People.
The course will focus on the following areas:
Manual Handling Responsibilities and the Law
Anatomy of the Spine and Types of Injuries
Biomechanics and Ergonomics
Safe Lifting Techniques – L.I.T.E
Lifting Objects
Key Elements of People Moving
Risks and Controls related to People Moving
People Moving – Risk Assessments/ Personal Plan
People Moving Equipment
People Moving – Controversial Techniques
People Moving – Good Techniques
Practical Sessions and Assessments in People Moving
Candidates will be assessed throughout the course and at the end of the course will be competent to provide correct people handling techniques so that risks are reduced to themselves and those in their care.  This course is regulated and certified by an External Quality Assessor. An accredited certificate will be issued upon completion of the training.
09:00 registration for 09:30 start.  End times may vary. 
Course prices are exclusive of VAT.