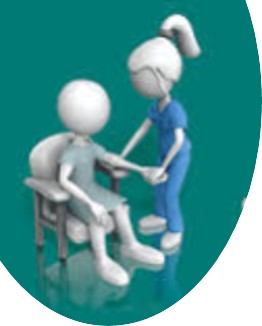 Who is it for?
This one day course is suitable for professionals who have had basic training in Moving and Handling (People) and who need a Refresher to remain competent at this level.  It is also essential to cover the knowledge and practical requirements of the Care Certificate and to update on any new legislation and practices.
The course will focus on the following areas:
Manual Handling Responsibilities and the Law
Anatomy of the Spine and Types of Injuries
Biomechanics and Ergonomics
Safe Lifting Techniques – L.I.T.E
Lifting Objects
Key Elements of People Moving
Risks and Controls related to People Moving
People Moving – Risk Assessments/ Personal Plan
People Moving Equipment
People Moving – Controversial Techniques
People Moving – Good Techniques
Practical Sessions and Assessments in People Moving
Candidates will be assessed throughout the course and at the end of the course will be competent to provide correct people handling techniques so that risks are reduced to  themselves and those in their care.  A certificate of attendance will be issued upon completion of the training.
09:30 registration for 10am start.  End times will vary. 
Course prices are exclusive of VAT.